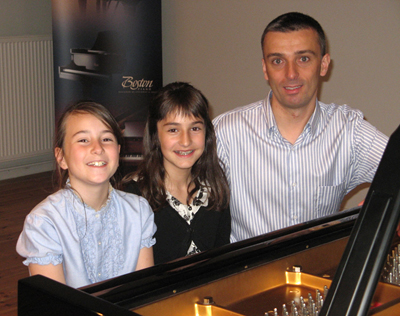 Sebastián Colombo is a true formative professor. The inheritance he received from the "Scaramuzza School" allows him to apply the instrumental technique with great efficiency. "Scaramuzza never taught results but the process by which those results are made possible". (Roberto Castro).
He becomes true companion of the students in every aspect, taking an active care of their absolutely complete formation:
This high quality education gets wonderful results in students who later will take a place among professional musicians.
Technical Principles of the Scaramuzza School