Vicente Scaramuzza's Piano School
The strong piano tradition in Argentina can mostly be traced back to the very influential Italian maestro Vicente Scaramuzza.
I was lucky to be formed, at all stages of my musical studies, by eminent teachers (all of them linked – directly or indirectly – to the great Scaramuzza). I consider myself an heir to an important family of educators, since my teachers have something that makes them unique. There is no "total knowledge", but what does exist is a global, efficient and tested approach to the art of piano playing.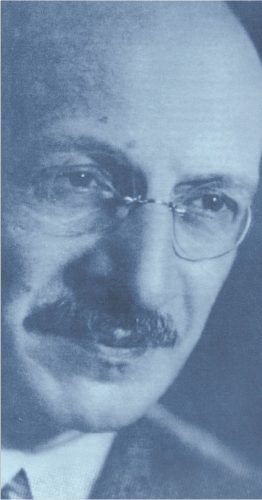 During my early years I was taught by prof. Eugenia Rozental (a student of two great maestri, Scaramuzza's disciples: Juan Salomone and Francisco Amicarelli). An artist of great magnetism, she completed her education in Romania with Florica Musicescu (professor of Dinu Lipatti). Ms. Rozental is a specialist in dealing with very young children.
Later, in Buenos Aires, I was a student of professor María Rosa Oubiña de Castro for ten years. Oubiña de Castro was widely considered to be the ultimate authority on piano pedagogy in Argentina.
Ms. Oubiña de Castro was a student of Scaramuzza for two decades. She published all of her knowledge about the Scaramuzza tradition in two books and a DVD, and she also spread this knowledge through countless courses in Argentina, South America, and in major European conservatories. Her books were translated into several languages, and are essential to piano teachers in many countries. As a personal friend of Martha Argerich, as well as being the wife of the great pianist Roberto Castro, son of the highly important Argentinian conductor and composer, Juan José Castro, for ten years, Ms. Oubiña had the opportunity to collect valuable documents (annotated scores, lesson transcripts, verbal explanations, etc.) of maestro Scaramuzza.
I share with Ms. Oubiña de Castro her passion for teaching, the need to analyze, understand and convey the fundamental principles that allow the control of our instrument. I was very close to her during the many years I was her student; also, I was a long-term member of the "Centro de Estudios Pianísticos" – CEP (Center for Piano Studies), an entity which she founded in 1976 to promote the development of young artists. Since 2002, I am the director of the European branch of the CEP. I was her close collaborator in organizing important cultural events ("Martha Argerich International Piano Competition" – held at Teatro Colón in Buenos Aires in 1999 and 2003, countless masterclasses and courses, led by the most prominent artists and teachers worldwide, national competitions, etc.), as well as creating educational material, for which she required my correction, review and advice.
During the years of my higher level of piano studies I was in contact with maestro Antonio De Raco, Alberto Ginastera's favorite pianist and a great pedagogue formed in Scaramuzza's school. He insisted on the importance of a beautiful sound, and he was also very attentive to legato, the polishing of interpretational aspects, and the development of a very refined ear. He was the teacher of many successful young artists, such as Horacio Lavandera (winner of the "Umberto Micheli International Competition", in Milan).
Scaramuzza's school provides a clear use of the instrumental technique, by means of an efficient development of the essential types of piano touches. A suitable repertoire is chosen for young pianists in their formative years, in order to obtain a set of abilities which guarantee greater control of the piano.
In my daily work I teach the basic elements of this technique to my students, which allows them to achieve excellent results.
As Director of CEP (Center for Piano Studies), I am very pleased to invite artists of (inter)national renown to give courses and masterclasses, which allows young students to get in touch with acclaimed musicians. Through these encounters I try to widen the horizons of young musicians in order to shape their artistic personalities.
VICENTE SCARAMUZZA'S TECHNICAL FORMULA
I recommend the reading of these two paragraphs:
The piano technique is a means of expression. The quality of the performance depends on its mastering. Its acquisition demands patience and perseverance, which are only possible when there is a perfectionist attitude. As far as the artistic performance is concerned, the result relies on a whole process of elaboration of the knowledge acquired during the formative period of each individual. The result depends on their intelligence, sensibility and will. The rational work, however, eases the acquisition of knowledge and allows one to save time and effort. The teacher's task must be a contribution to a rational development of the intellectual and physical faculties of the student, who will be, this way, endowed with the necessary means of expression.

María Rosa Oubiña de Castro

Scaramuzza developed the most natural way to approach the instrument, thanks to his scientific knowledge of a pianist's anatomy. On the basis of relaxation, there is no muscular effort, not even in the most difficult passage. Let alone the fact that for a pianist there is always a daily effort, not a physical one but that of a complete devotion. Thus, there are no technical barriers, and you can focus on the interpretation. Scaramuzza had an ideal in sounds, a characteristic form of approaching the instrument. There is a "Scaramuzza sound". He was a Bel Canto lover, with a special culture of the sound.
General information about maestro Scaramuzza: